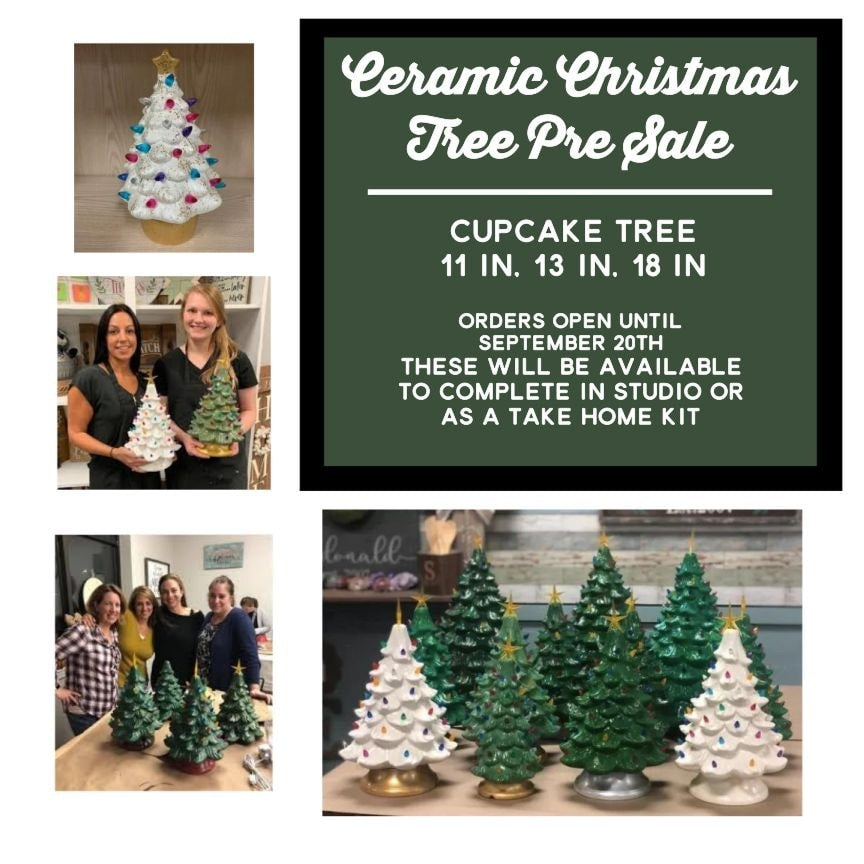 Ceramic Christmas Tree Pre-Sale($42+)
Hammer & Stain Pottstown
Pre-Sale for Trees is Open!
This ordering round will go until September 20th. Once the trees arrive we will contact each person to schedule in person workshops or set up a time for you to take these home for completion. 
No Kiln will be required for sealing. 
All tree will come with colored lights. Cupcake Tree & 11" Tree have an attached base. 13" Tree & 18" Tree have a removeable base. 
Regular price $42.00 Sale
Terms
Once your order has been submitted we are immediately beginning the process of production. We do not issue refunds for cancellations for this reason. If you need to cancel a reservation please email us at hammerandstainpottstown@gmail.com as soon as possible. For any cancellation we will be more than happy to hold your project and stencil in house and you can reschedule to come in at another time that works for you to complete your project. If you would like we can also offer you a Take-Home Kit for your project. We will provide you with the necessary supplies and directions to complete the project at home. If you have any questions on this policy please email us at hammerandstainpottstown@gmail.com Thank you for your understanding of this matter